Professional voice talent for Commercial Radio & TV, eBook, On Hold, Flash, Animation, Narrations, Multimedia, Inflight, You Tube Productions and more.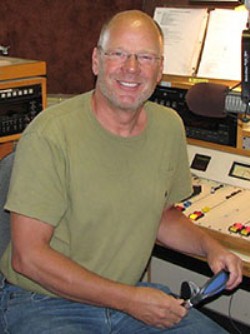 Welcome! Thank you for taking the time to visit my site. If you are looking for professional male voice over talent you've come to the right place.
This site is designed to be your one stop shopping spot for quality voiceover services. Working together, I can give your business that professional sound that will impress present and future customers and clients, whether over the phone, the internet, on CD or any other medium.
You can click to hear a voice over demo. Have a listen.
Click here if you need on hold scripting assistance for a helpful article.
Click here to find out why you should use On Hold Messaging.
You can also learn a little more about my experience, link directly to my email and even submit a request for a quote here Voice Over.
Thanks again for visiting. I hope we are doing business together soon.
Regards,

Victor
CHECK OUT A LIST OF MY customers AND FIND LINKS TO EACH.
I HAVE 100% EBAY FEEDBACK! HERE'S WHAT SOME OF MY eBay CUSTOMERS SAY:

Quick response and excellent communication. Thank you !!!! (amstecgroup 8/16/2011)
A+ E-bayer Very quick turn around time! Done in a matter of hours!! (pickershak 2/19/2011)
Victor = TRUE PROFESSIONAL...Great work & lightning results...WILL USE AGAIN!! (wemoveyou 4/22/2011)
Good Job! Love my hold message! (Mar 2017)
professional talent---fast service (Sep 2017)
Thank you for an easy, pleasant transaction. Excellent buyer.!!A++++++++++ (May 2018)
Thank you for helping us reach for perfection! Please add us to you favorites:-) (Feb 2018)
Excellent Service, Highly recommended. A+++++++ (June 2018)